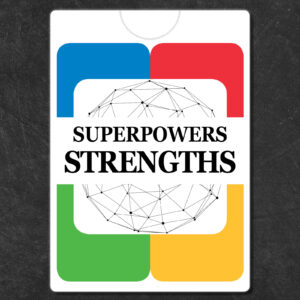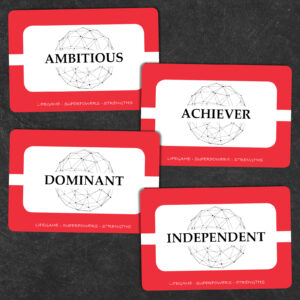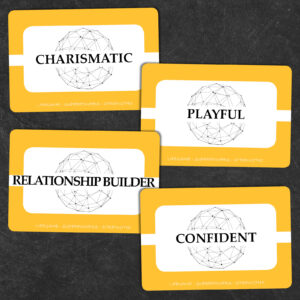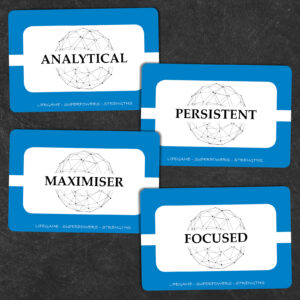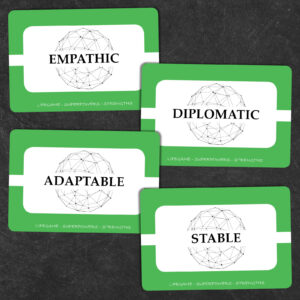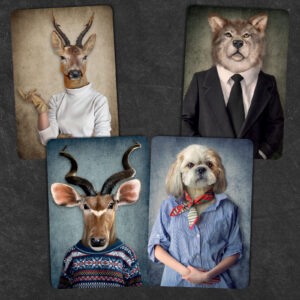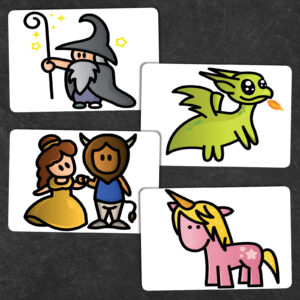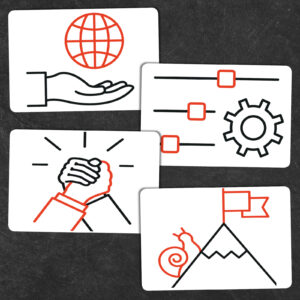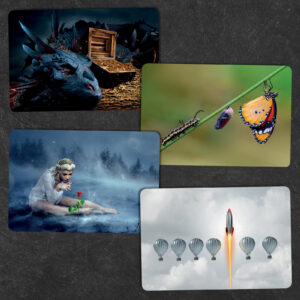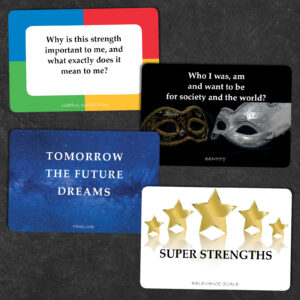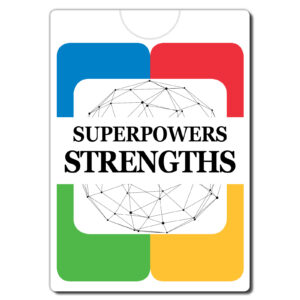 Each person is unique and special in their character and strengths, but we often remain modest in assessing our value and abilities.
These cards are designed to help everyone find their superpowers. By knowing, feeling, and realizing your strengths, you can be the best version of yourself and thus, increase your self-love and confidence. What is truly important to you? Who were you, who are you, and who do you want to be? Are you in harmony with yourself?
In addition, the more aware you are of yourself, the easier it will be for you to understand others.
"Who needs laser eyes, lightning speed, or the ability to walk through walls when we already have an extraordinary and unique combination of superpowers and strengths inside of us.
Your strengths and your personality traits are your true and real superpowers." – Lifegame
SUPERPOWERS-STRENGTHS – a fun board game, self-development cards, and a helpful tool!
Both strength and picture cards can be used as a GAME, and there are two ways to do this:
Party game – find out what you think of others and what others think of you! Each card has a characteristic. Give the card (along with an explanation) to the team player who is best described by the word on the card. When all the cards are out, everyone gets an overview of their character traits, strengths, and superpowers, i.e., how teammates see this player.
Word-explaining game – put yourself to the test by explaining and guessing the words/pictures to understand their meaning or definitions. The words can be explained using synonyms and antonyms, and clues can be given by speaking, signing, and drawing without using the word on the card. Fellow players offer the words they think are being described, and whoever guesses the correct word gets a card. The game develops self-expression skills.
SUPERPOWERS-STRENGTHS to use as a tool – strength cards, metaphors, development, visualization, conversation, self-coaching.
Individually, one-on-one in conversation, in a team, group work, covision, supervision.
To support development, allow for creativity, to reflect, set goals, motivate, get inspiration and ideas, and to dream.
For a trainer, coach, counselor, teacher, social and youth worker, therapist, mentor, leader, and, of course, a PARENT!
The box contains 82 double-sided cards:
68 cards with strengths and metaphorical illustrations;
4 instructional cards;
10 evaluation and analysis cards.
Beautiful and comfortable (92×64 mm) premium cards; made from high-quality, sustainable cardboard.
All collections are unique, so the different LIFEGAME cards are perfectly compatible.
For ages 14+
As a game for 3+ people
Playing time 30 – 180 minutes
Best for 1 – 32 people in the group session.
The author, Maia Tihvan, is a master practitioner of neurolinguistic programming and certified coach.
LIFEGAME cards are created and made in Estonia.
We care about the environment. The materials used in the production of the cards are ISO9001, ISO14001, EMAS, and FCS certified; and sustainable.
Protected trademark: M201800030